| | |
| --- | --- |
| | All programs run between the hours of 9:00am to 4:00pm. Extended care hours are between 7:00am to 9:00am and 4:00pm and 6:00pm which are included in the price of the tuition. |
| | Fresh meals, including two snacks and a hot lunch, are prepared daily by our chef and meet the standards set out by the Canada Food Guide. Meals are also included in the price of the tuition. |
Our Toddler Program focuses on seamlessly transitioning young children from their home to school environment, wherein they are met with caregivers prepared to offer a safe and encouraging place to experience a myriad of first steps in their cognitive and social development. Circle time lessons, manipulation of sensorial activities, and daily piano accompanied sing-a-longs, inspire a calm atmosphere where learning flourishes.

Within this program children begin their academic growth as they perform daily tasks involving practical life activities, phonetic word building, associating quantity with numeric symbol, and culturally theme related discussions. Children in the Junior Program are guided by our nurturing staff to work both cooperatively with their peers, and independently promoting confidence and self-esteem.

This program boasts a high level of achievement for children as they are motivated to expand the fundamentals already learned and apply their knowledge effectively toward academic and social aspects of the classroom. Our qualified teachers utilize a multitude of techniques to prepare children for the elementary program. Daily journal writing, individually prepared mathematic booklets, and weekly spelling dictation ensure children continuously work toward refinement of skills.
Our Elementary Program focuses on delivering expectations set out by the Ministry of Education for grades 1-3. We offer an enriched academic curriculum that effectively expands on all subjects, offering children a variety of skills necessary to independently complete assignments and thematic projects. Our intent is to inspire children to strive for personal growth and success as the curriculum unfolds, ensuring a solid foundation in which to build on year after year.

We are pleased to offer French as a part of our weekly schedule beginning in our Junior Program through to our Elementary Program. The French curriculum begins with the introduction of vocabulary appropriate for younger children, inclusive of songs and stories to assist in auditory and verbal comprehension. For our elementary students, the French Program includes reading and writing lessons, along with knowledge of grammar and sentence structure.

Weekly music lessons are offered as a part of our curriculum beginning with elements of musical theory offered from the Toddler Program through to our Elementary Program. The methods introduced by our Royal Conservatory of Music accredited teacher include, Kodaly, Orff, and Dalcroze.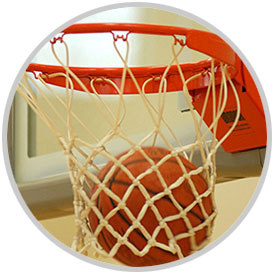 Gym classes are offered on a weekly basis both indoors and outdoors by professional coaching staff who have been providing physical education for children internationally since 1995.


Eureka Montessori School - Preschool, Grades 1 & 2 - Eureka Montessori is a private school dedicated to providing superior education that goes beyond simply memorizing facts. Toddler Program, Junior Program, Senior Program, Elementary Program, French Program, Music Program, Gym Program
Eureka, Montessori, Private, School, Education, Richmond Hill, Aurora, Oakridge